California megachurch pastor kills himself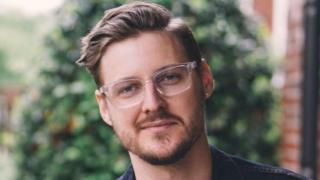 A US megachurch pastor known for his mental health advocacy has killed himself, church officials say.
Jarrid Wilson, 30, worked at the 15,000 member Harvest Christian Fellowship Church for 18 months before his death.
Mr Wilson and his wife founded "Anthem of Hope", a programme created to help people dealing with depression.
He is survived by his two sons and wife Juli, who wrote the death had "completely ripped my heart out of my chest".