US election: What to expect from key Nevada vote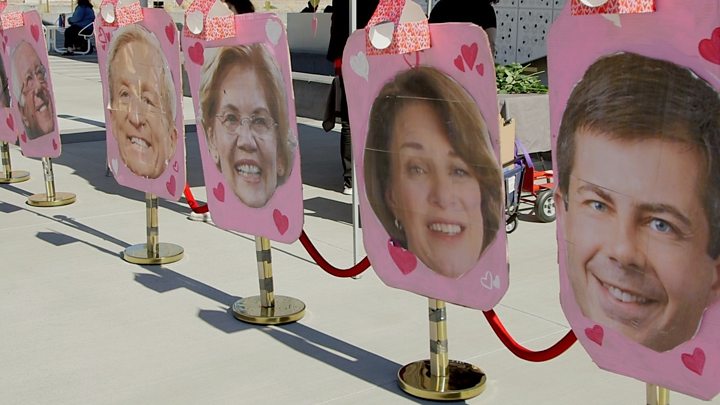 After a pause of more than 10 days, the race to decide which Democrat will take on Donald Trump in November's election resumes on Saturday.
Democrats in Nevada will decide who they want to be their nominee.
Moderate former mayor Pete Buttigieg and left-wing Bernie Sanders are leading, but only two states have voted so far. The final candidate will not be known until July.
Joe Biden, who has struggled up until now, will hope for a better result.
Here's what to look out for.
A little explanation
The Nevada caucuses are a series of party meetings held across the state, that might last a few hours. At the end, those present will vote on which of the eight Democrats they would most like to be the nominee.
Candidates who win at least 15% of the vote on Saturday will be awarded delegates - in Nevada, 36 delegates will be distributed according to how well candidates performed.
All the candidates are aiming to reach 1,990 delegates, which would be enough to make them the final nominee. That's a long way off - right now, Pete Buttigieg has 22, Bernie Sanders 21 and Elizabeth Warren has eight.
Source :
www.bbc.co.uk